As the weather turns warmer in South Florida, hurricane season looms. The ferocity of these summer and fall storms is well known to anyone who has lived through one.
For businesses, it's crucial to have a comprehensive, well-tested plan in case the violent wind and rains threaten. Business leaders should take these precautions now to ensure that systems and data are protected. Doing so ensures business continuation in cases of disaster, allowing your organization to be up and running in the case of power outages, inaccessible business locations, and unavailable employees.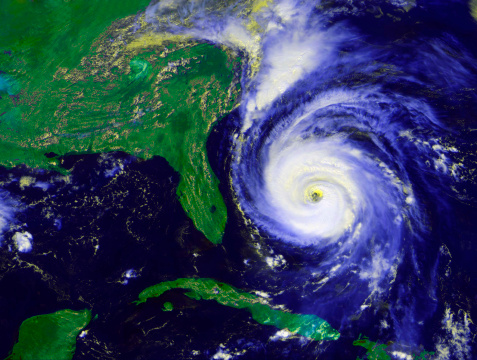 Fortunately, with considerable technological innovations in recent years, there are simple steps that will keep your business afloat. Here are a few of the key technology solutions for business owners and IT leaders to consider:
Cloud-Based Systems. The recent growth of cloud computing has transformed disaster recovery. Cloud computing centers on the concept of virtualization. When using virtualization, an entire server, including operating system, software, applications, data, and patches are contained within one bundle, or virtual server. Cloud computing lets that virtual server be backed up or copied to a data center located offsite. In a data center, banks of servers, security protocols, and monitoring tools are managed in a remote location. When a hurricane strikes, your business servers can be operational in a few minutes, providing nearly seamless business continuity.
Data Redundancy. It's wise to make sure your data is stored in multiple places. With data redundancy, information is stored in multiple places within a database or in multiple locations. Redundancy is a core function of many cloud-based data centers, where data is continually copied and backed up in multiple sites.
Redundant Power Systems. With redundant power supplies, computer servers have multiple power supplies installed, often connected to different circuits. Collectively, each power supply should be able to handle the full load needed to operate all servers and other equipment.
Cloud-Based Communication. When disaster strikes, you also need seamless communication tools. Today, cloud-based private branch exchanges (PBX) provide continuity for phone systems, critically important to keep employees and customers connected. When your PBX is hosted in the cloud, call routing is managed by the voice-over-internet-provider (VOIP), not an office-bound employee.
When a hurricane looms, business owners can feel particularly vulnerable. Cloud-based disaster recovery plans provide peace of mind during these stressful and uncertain times. Cloud-based systems have several advantages:
Affordability. Cloud storage is affordable, largely because you pay for the storage you need and use. In addition, cloud computing saves on required physical space for equipment storage and utilities (largely to keep servers cool).
Scalability. As your business grows, so too can your cloud storage. When recovering from a natural disaster, you can bring online what's needed without worrying about risking power loads or safety.
Security. Physical locations are vulnerable during a natural disaster. With cloud computing, you do not need to worry about physical or virtual security. Cloud-based systems offer multiple systems that prevent against hackers, data exfiltration, and other unauthorized access to proprietary information.
Uptime. Stay up and running with remove, cloud solutions. Data can be accessed, loaded onto virtual servers, and operational in no time, ensuring continuity of your livelihood.
Hurricane season can be an unnerving and uncertain time of year. With proper preparation and careful selection of the right cloud services, you can weather the storm and stay in business.
Quality IT Solutions is the trusted choice when it comes to staying ahead of the latest information technology tips, tricks, and news. Contact us at (561) 200-8120 or send us an email at support@qualityitsolutions.net for more information.